Monkey Loob products are available right here on our website. Buy direct and pay safely using the Square Marketplace.


---
To order our products direct online in the Square Market Place. Get fast and direct service, click the link below...

Monkey Loob 4oz. Bottle $6.50 Monkey Loob 8oz. Bottle $11.50 Click on the ORDER ONLINE button above to be taken to our secure Square Site for purchase.

Our state of the art Bearing Cleaning System will have your bearings running faster and smoother than ever before! Up your performance and clean your bearings all in this one single easy step!!

Monkey Loob TShirts now Available Online!! Tshirts are unisex sizes.

Click on your size to be taken to our Square Marketplace store to place your order today!

Small

,

Medium

,

Large

,

XL

,

2XL

, and

3XL

.

USE PROMO CODE "CHEAPT" IN OUR SQUARE ONLINE STORE UNTIL THE END OF OCTOBER FOR A SWEET DEAL ON OUR TSHIRT!!!

Monkey Loob is available also on AMAZON .

Click on the link above to be taken directly to amazon now....Or visit our Resale Location page and see if there is a vendor near you!
---
Monkey Loob Testimonials:



Braedon, Toledo, Ohio
First weekend running Monkey Loob in his Quarter Midget, and he brings home the WIN!!!
​CONGRATULATIONS BRAEDON!!!

---

Jack Stiles, Benicia, CA
​I used some Monkey Loob on my screen door track and that thing glides like the wind. Thanks Monkey Loob!
---

Booty Quake, Toronto, Ontario
​I used my Loob the other day for the first time (finally). Holy mother of god, that was long overdue... it was great! I had fun doing that previously super annoying chore, and it made my bearings so happy.
---

Josh Griffin, Toledo, Ohio
Used monkey loob for the first time today, worked great! Used it on the kids bikes, my mountain bike, and then moved on to the hinges and slide tracks on my camper. I was really impressed with how far a little went. It's liquid enough it runs right into the small places. I'm going to try it on the tie rod ends on my snowmobile. I've always used tri-flo on stuff but I I like how the monkey loob runs down into the joints!

---

Lindsey Ray, Denver, Colorado

Hey guys!! Just cleaned 32+ bearings in less than an hour with the kit I got at RollerCon. Freaking amazing!!
---

Eric Bang, Toledo, Ohio
I've stood by Tri Flow for years as a cheap and all around lubricant for bicycles. Some leave crud behind or are crazy expensive, or both. I would put it in a bottle with a straw to lessen the flow because it is pretty thin. I am actually impressed and am going to try and get some shops to carry this. Works great for exposed moving parts or any place where you need a thin penetrating oil that cleans and lubricates. Been testing it on my chain riding daily in a salty mid-west winter. MY CHAIN LOOKS CLEAN!!! My bike on the other hand looks like crap.
---

Update on the Monkey Loob LLC trial. After 45 days you can see the chain is in pretty good shape after riding in the salt and snow. Today I was amazed when arriving at
Toledo Bikes
my bike seemed to be pretty crudded up but the chain still looks clean.
---

Elise Heintschel, Toledo, Ohio
Chris has done countless hours of research on what to use for cleaning our guns. Last night he tried the bottle of Monkey Loob that I won at the Monte Carlo night. He loves it! Said it is the best product he has found to clean them. Thanks so much Punk!
---


Andrea Walker, St. Louis, M issouri

THIS STUFF right here is AHMAZING! Gets the grit out and makes my bearings SUPER spinny. Thanx to the lovely Sonic Crush for showing my the light.
---

Hey hey...Lindsey...I think it was??? I was just in Wersells today and you were there dropping off some Monkey Loob & I happen to be lube shopping for my rig...I bought some...and it was good! Seriously though, I have been using White Lightening for years and this so far is equally comparable and lower in price. So I rode home from Wersells and shifted through all my gears fast and furiously and my rig never twitched or squeaked....It's as smooth as Billy D. Williams and quieter than a church mouse. Good stuff! I put the Monkey Loob to the test today...ride out to Crane Creek...sand/mud/water...good stuff!

I used Monkey Loob to service a seized bearing in my washing machine this weekend. My delicates have never been so clean. THANKS MONKEY LOOB!
Toledo, Ohio

WOW!! so far, I LOVE IT !! I've been using another brand of lube on my road bike's chain, gears, and components for some time now. A typical brand, available in every big box store and bike shop. Last week while stopped into Wersell's to pick up a few things, I asked if they carried by particular brand of lube, so I could save a stop.
They HIGHLY recommended Monkey Loob. So, i grabbed a bottle.
I have always been particular about having a CLEAN dirt free chain. sometimes cleaning it and re-lubing after EVERY ride..well.... I haven't had to touch it in a week. It STAYS clean and lubed, without attracting or holding onto dirt. The other day I went through the garage and pulled out the entire families bikes, and Got them treated to some Monkey Loob.
I'm sold. and will never buy another lube!

---
Toledo, Ohio

I have found a few rather un-usual uses for Monkey Loob. I have a guitars; electric and accoustic. I have found that Monkey Loob works great for my guitars appearance. Just dampen a soft rag with the Monkey lube and wipe off gig grunge, finger prints and spilled beer. And it leaves a wax finish that is awesome. So, then I put a drop of Monkey Loob in the tuning peg gears and they work so--oo smooth, especially my old accoustic. And last I like to put a generous amount on the fret boards, let soak a while and then wipe off the excess. It puts oil back into the rosewood, makes playing so much smoother and my guitar fret boards look so much better. Kind of bright and shinny, not dull and dry. Thanks Monkey Loob! Perhaps I will be able to purchase Monkey Loob product in music stores someday. JDS

---
Toledo, Ohio


John Kahl: This is a great product at a great price! Both my mountain and road bikes gears stay cleaner for longer. Derailleurs run more smooth and quiet! Im impressed.

---
Toledo, Ohio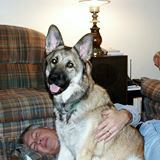 Jim Kahl Agreed! Got it at Bill's Gun shop. Surprisingly effective lube. Confused Bill when I asked for 'Lyndsay's Monkey Juice'! Knew the right name, but I like to mess with him.

---
Akron, Ohio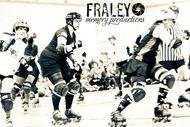 Ashley Fraley....WOW WOW WOW! Just cleaned my bearings with your product for the first time and I can't WAIT for practice to start again tomorrow to try them out! This was a great bday gift from my teammates!
---